YOU'VE FORGOTTEN YOUR PURPOSE!

This article is a stub. You can help Samurai Jack Wiki by expanding it.



The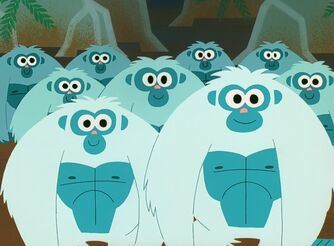 White Ape Tribe
are a community of white-haired apes who are able to jump very high, and adopted
Monkey Man
as one of their own.
It is unknown how the past Aku's destruction affected their existence.